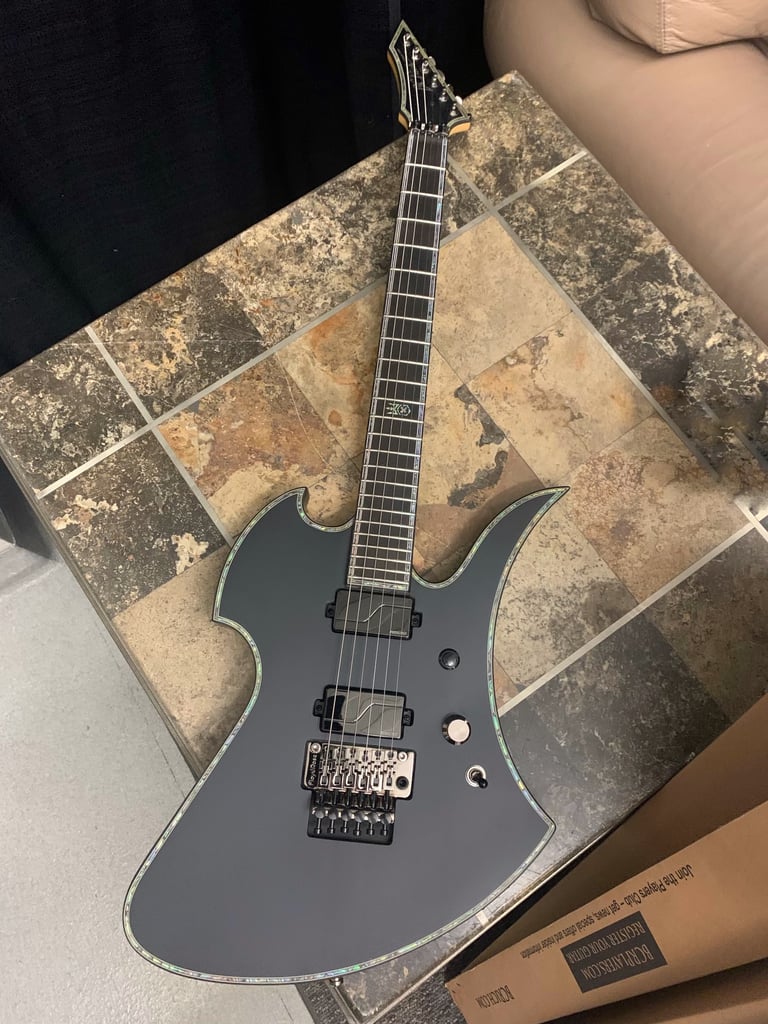 Chris Kael's BC Rich 6 String Guitar Package
Most of you know and love Chris Kael's bass playing; but, did you know that Chris also plays guitar? And, he plays it a ALOT! While bass will always be his first love, when he is writing new music, Chris writes on guitar! Now, YOU can own the guitar that Chris Kael warms up and writes on every night in his dressing room! Yes! Not only can you take home Chris Kael's Stage Played BC Rich Bass Guitar, the Chris Kael Backstage BC Rich Mockingbird Six String Guitar Package can now be yours as well! Meet Chris Kael at a show (tickets not included), take some pics and get whatever you need signed by Chris AND take home a brand new BC Rich Mockingbird Guitar - courtesy of Chris Kael and BC Rich!
Can't make it to a show? We'll ship it to you at no additional cost! And, Chris will also sign the guitar AND do it on video which he will also send to you - GREAT for your social media profiles!
Looking forward to meeting you and personally delivering my BC Rich Mockingbird Guitar at a show soon! One guitar available at EVERY show!